Red Hot July Sale On Lat-Tee-Da
La-Tee-Da Premium Stone & Wick Replacement for Tall Lamps (180mm)
Ready to Buy?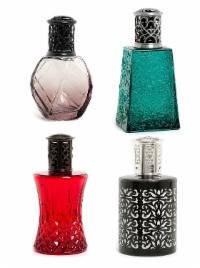 New style wick. Extensively tested. GUARANTEED TO BURN. Replacement catalytic burner stone. Standard size stone fits most brands including Lampe Berger, Alexandrias and Bella Breeze. 180 MM length rope for taller lamps. Wick itself approximately 6.75 inches long. Stone approximately 0.75 inches diameter.
Looking for similar or related items?
Try one of these related categories:
Other Customers Have Also Liked:
Have a Question?
Do you have a quick question for us? Can't find what you're looking for? Fill out the simple form below and we'll send you a response as soon as possible.