See What's New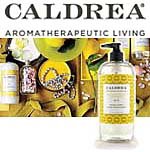 Check out these great Caldrea. kitchen, laundry and body items. Caldrea products are high quality and smell great.
P.C. Fallon Co. is now offering country and primitive bedding by IHF Home Decor. You will love these beautifully simple designs.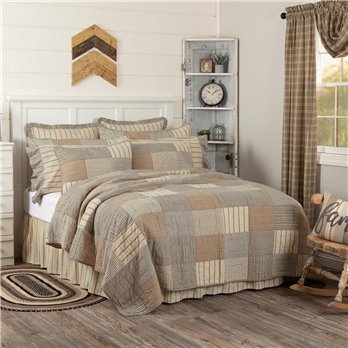 We have great prices all year long, all the time!
About P.C. Fallon Co.
P.C. Fallon Co. was founded in 1993 in the small, town of Thomaston Georgia. We are located at 208 N. Hightower St. in the historic 1928 Coca-Cola plant. Our aim is to offer our customers high quality goods at reasonable prices. Our product line is carefully selected to give you the most value for your money. At present, our major lines include Maine Heritage (Bates Bedspreads), Crabtree & Evelyn®, Claire Burke, Vitabath, Archipelago Botanicals, William Bounds Ltd., La Tee Da, C&F Quilts, Spartina 449 Bags, Tritan Crystal and many more.
Discover what many thousands of people have found since 1998. We sell stunning home accessories, bath and body products, home fragrances, kitchen and dining and personal accessories at department store sale prices. We currently offer over 4000 quality items and our aim is to make your shopping experience as simple and care-free as possible.
Our selection includes quality items from Crabtree & Evelyn, Caswell-Massey, Claire Burke, Vitabath, Yankee Candle, Bates Bedpsreads, Waverly, C&F Enterprises, Schott Zwiesel, Roger & Gallet, Archipelago Botanicals and much, much more!
Bedding and Home Decor from PC Fallon Co.
We offer our customers high quality home accessories, comforter sets and bedspreads at reasonable prices. We are committed to giving you the best prices on home accessories and the best customer service possible. Our home accessories and bedding has been hand selected to offer you the best in quality and design. We sell product from fine makers such as C&F, Maine Heritage, Waverly and Fringe Studios. Our friendly and courteous staff are always eager to be of assistance and available to answer any questions that you may have. Give us a chance to serve you and see what makes us different than the rest. Create a comfortable and relaxing home with your beautiful new home décor from PC Fallon Co.
Bath & Body Products
We carry an amazing line of bath and body products. Indulge yourself with nutrient and vitamin rich bath gels, spa treatments, lotions, candles and more from the world's best brands. We have: Caswell-Massey, Crabtree & Evelyn, Zum, Vitabath, Roger & Gallet, Archipelago and Badger Balm.
Kitchen & Dining
What home is complete without great kitchen and dining accessories? We carry products to enhance and complement your kitchen and dining room decor. From the sharpest knives you will ever own from Kyocera, to fine crystal stemware for enjoying your favorite beverages from Schott-Zwiesel. Will also sell the best peppermills from Peugeot and William Bounds LTD.
Home Fragrance
We have many different kinds of home fragrances from the best makers. Choose from Claire Burke, Yankee Candle, Archipelago Botanicals, Alexandria's and La-Tee-Da
Personal Accessories
We have a selection of fantastic bags and totes from Spartina 449 and great value bags from QK quilted totes.
Our website is updated frequently with new items so make sure to visit often and see what's new at PC Fallon Co. Choose from quality name brands that will always be in style and at incredible prices. Free shipping on all orders over $89.00!