See What's New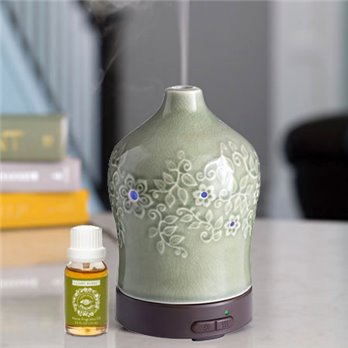 Ultrasonic Diffuser for Claire Burke! New powerful way to use Claire Burke Original Home Fragrance Oil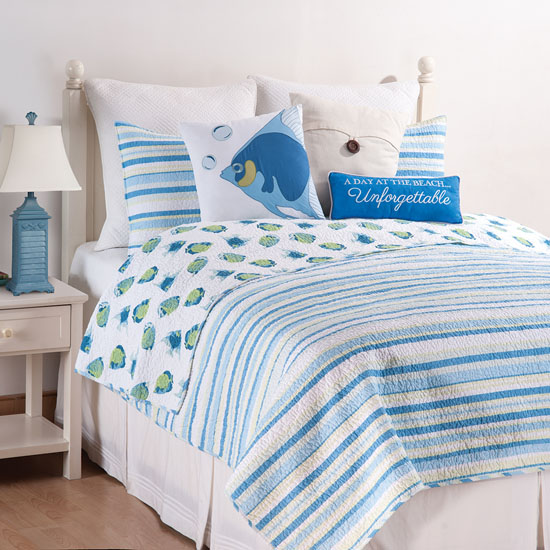 C&F Sets on sale!
New! Value priced sets from the leader in stylish coastal looks, C&F Enterprises including Island Bay, shown.
See our most recent newsletter.
We have great prices all year long, all the time!
About P.C. Fallon Co.
P.C. Fallon Co. was founded in 1993 in the small town of Thomaston, Georgia. We are located at 208 N. Hightower St. in the historic 1928 Coca-Cola plant. Our aim is to offer our customers high quality goods at reasonable prices. Our product line is carefully selected to give you the most value for your money. At present, our major lines include Maine Heritage (Bates Bedspreads), Crabtree & Evelyn®, Claire Burke, Vitabath, Archipelago Botanicals, William Bounds Ltd., La Tee Da, C&F Quilts, Spartina 449 Bags, Tritan Crystal and many more.
Huge selection at great prices.
Shop our carefully curated & remarkably well-priced selection of beautiful products for your bath, body and home! Discover what thousands of satisfied customers have known since 1998: P.C. Fallon Co. delivers stylish bedding and home accessories, exquisite bath and body products for both men and women, uplifting home fragrances, and impeccably stylish bags, purses and accessories. Our goal is to make your shopping experience as simple and carefree as possible while offering you excellent customer service and the best possible prices. We're located in the USA and offer free shipping on orders of $89 or more.
We offer an outstanding collection from top lines including Claire Burke, Vitabath, Caldrea, Roger & Gallet, Yankee Candle, Bates by Maine Heritage Weavers bedpsreads, Waverly, C & F Enterprises, VHC Brands, BT Home, Schott Zwiesel, Archipelago Botanicals, La-Tee-Da, Crabtree & Evelyn, Caswell-Massey, Pre de Provence, and many more!
Bedding and Home Decor from PC Fallon Co.
Quality, style and value are essentials to us. With those three touchstones in mind, we offer beautiful bedding and accessories for your home from top designers such as C & F Enterprises, VHC Brands, Maine Heritage Weavers, Waverly, Thomasville Home Fashions, King Charles, Split-P, Park Designs, Catstudio, Earth Rugs, Porcelain Gardens, Fringe Studio, and more. Our selection includes bedspreads, quilts, matelassé spreads, bedskirts, drapery panels and valances, rugs, specialty bedding, table and kitchen linens and more! Browse online, or if you prefer, give us a call. Our friendly and courteous staff is happy to assist you and answer any questions you may have. Let us serve you and you'll see what makes us different from the rest. Let us help you create a comfortable and relaxing oasis with your beautiful new home décor.
Bath & Body Products
We carry an amazing array of bath and body products for men and women! Indulge yourself with nutrient and vitamin-rich bath gels, soaps, lotions, balms, perfumes, eau de toilette, shave essentials, and more from the world's best brands. We offer Caswell-Massey, Crabtree & Evelyn, Zum by Indigo Wild, Vitabath, Roger & Gallet, Archipelago Bath & Body, Caldrea, Badger, Tweezerman and more! Many of these lines are all-natural, organic, and chock-full of healthy botanicals to leave your skin perfectly refreshed and balanced.
Kitchen & Dining
No matter whether you lean towards take-out or gourmet farm-to-table fare, it all tastes better on a beautiful tablescape! Browse dozens of gorgeous placemats, coordinating napkins and napkin rings to suit your style. Many placemats are quilted and full-reversible, giving you two looks for the price of one. Top lines include C & F Enterprises, IHF, Split-P and Park Designs. Beautiful Schott-Zwiesel crystal looks delicate but don't be fooled: it's remarkably break-resistant because of the Tritan process. And, it goes right in the dishwasher! Choose from dozens of sublimely-shaped Schott Zwiesel glasses designed specifically to enhance the taste of wines and cocktails. P.C. Fallon also carries a large selection of pepper and salt mills from Peugeot Pepper Mills, William Bounds LTD, and Pep Art by William Bounds.
Home Fragrance
Fragrance has been scientifically proven to have a powerful, yet subtle effect on us. Set the ambience of your home with fragrance perfectly suited to your taste, your mood, and the season. Choose from top names like Claire Burke, Yankee Candle, Archipelago Botanicals and La-Tee-Da. P.C. Fallon Co. offers room sprays, fragrance diffusers, candles, potpourri, fragrance oils, scent effusion lamps, effusion lamp fuels, electric scent-plugs, candles, soy candles, and more. P.C. Fallon Co. offers hundreds of exquisite home fragrances so you can select one that perfectly complements your personality and your style.
Handbags & Totes
We have a wonderful selection of bags, totes, purses, accessories and weekend satchels from top makers including Spartina 449, Mona B., and Lug. Spartina 449 handbags feature a sophisticated mix of luxe materials like French linen and leather in gorgeous patterns and colors to celebrate a relaxed, coastal lifestyle. Mona B. is noted for fun, funky and truly one-of-a-kind bags and totes "upcycled" from vintage sails and mailbags. Life on the go is easier with Lug! Lug bags offer smart solutions to travel and everyday living with unrivaled organizational features and bright colors that are anything but boring.
Our website is updated frequently with new items so make sure to visit often and see what's new at P.C. Fallon Co. We're top-rated by our customers for consistently delivering top quality products at a great value. Always, free shipping on all orders over $89.00!