See What's New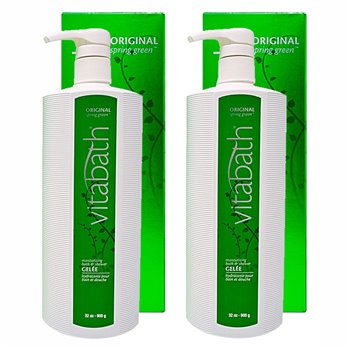 Vitabath 2 for 1 Deals going on now. Seize the moment to stock up while quantities last!
Fill your room with with warm and cozy bedding from VHC Brands. With hand-stiched details and timeless designs, these quilts will provide heirloom quality for years to come.
See our most recent newsletter.
We have great prices all year long, all the time!
About P.C. Fallon Co.
P.C. Fallon Co. was founded in 1993 in the small town of Thomaston, Georgia. We are located at 208 N. Hightower St. in the historic 1928 Coca-Cola plant. Our aim is to offer our customers high quality goods at reasonable prices. Our product line is carefully selected to give you the most value for your money. At present, our major lines include Maine Heritage (Bates Bedspreads), Crabtree & Evelyn®, Claire Burke, Vitabath, Archipelago Botanicals, William Bounds Ltd., La Tee Da, C&F Quilts, Spartina 449 Bags, Tritan Crystal and many more.
Discover what thousands of satisfied customers have found since 1998 – we sell stunning home accessories, bath and body products, home fragrances, kitchen and dining and personal accessories at department store discount prices. We currently offer over 5,700 quality products and our aim is to make your shopping experience as simple and care-free as possible.
Our selection includes quality items from Crabtree & Evelyn, Caswell-Massey, Claire Burke, Vitabath, Caldrea, Yankee Candle, Bates by Maine Heritage Weavers bedpsreads, Waverly, C & F Enterprises, Schott Zwiesel, Roger & Gallet, Archipelago Botanicals and much, much more!
Bedding and Home Decor from PC Fallon Co.
We offer our customers high quality home accessories, comforter sets and bedspreads at competitive prices. We are committed to giving you the best customer service and the best possible prices on home accessories. Our home accessories and bedding have been hand selected to offer you the best in quality, design and value. We sell products from fine makers such as C & F Enterprises, Maine Heritage Weavers, Waverly, Thomasville Home Fashions, IHF Home Décor, King Charles, Fringe Studios, Catstudio and more. Our selection includes bedspreads, braided floor rugs, specialty bedding, table and kitchen linens, decorative needlepoint pillows, night lights by Porcelain Garden, retro state pillows by Catstudio and more! Our friendly and courteous staff is always eager to be of assistance and available to answer any questions you may have. Let us serve you and you'll see what makes us different from the rest. Create a comfortable and relaxing home with your beautiful new home décor from P.C. Fallon Co.
Bath & Body Products
We carry an amazing line of bath and body products! Indulge yourself with nutrient and vitamin-rich bath gels, spa treatments, lotions, candles and more from the world's best brands. We carry Caswell-Massey, Crabtree & Evelyn, Zum, Vitabath, Roger & Gallet, Archipelago Bath & Body, Caldrea, Zum Indigo Wild, Tweezerman and more! Each product line is available in a large variety of scents and flavors to suit your taste.
Kitchen & Dining
What home is complete without great kitchen and dining accessories? Make your kitchen a warm and welcoming gathering place with top-quality kitchen products. We carry products to enhance and complement your kitchen and dining room decor. From fine Schott-Zwiesel crystal stemware for enjoying your favorite beverages and pepper mills that are colorful works of art, to a large variety of silicone kitchen tools. P.C. Fallon Co. carries a large selection from Schott-Zwiesel Glassware, Peugeot Pepper Mills, William Bounds LTD, Pep Art by William Bounds, C& F Enterprises and IHF Home Décor.
Home Fragrance
We have many different kinds of home fragrances from the best makers. Choose from Claire Burke, Yankee Candle, Archipelago Botanicals and La-Tee-Da. Choose from over 800 home fragrance products from the most popular brands in the country. P.C. Fallon Co. offers room sprays, candles, potpourri, fragrance oils, scent effusion lamps, electric plug-ins, and more. Each product is available in a wide variety or aromas to suit your taste and the personality of your home.
Handbags & Totes
We have a wide selection of fantastic bags and totes from Spartina 449, Stephanie Dawn (Vera Bradley-type totes) and Lug. Choose from large travel totes, small ID holders and everything in between. Spartina 449 handbags feature a sophisticated mix of fabrics like French linen and leather to celebrate a relaxed, coastal lifestyle in a variety of colors and patterns. Stephanie Dawn products are created by the same artists who created the popular Vera Bradley line of bags. However, unlike Vera Bradley, Stephanie Dawn products are proudly made in the USA. The Lug line is new to P.C. Fallon Co! Lug products offer smart solutions to travel and everyday living with unrivaled organizational features and bright colors and that are anything but boring.
Our website is updated frequently with new items so make sure to visit often and see what's new at P.C. Fallon Co. Choose from quality name brands that will always be in style and at incredible prices. Always, free shipping on all orders over $89.00!