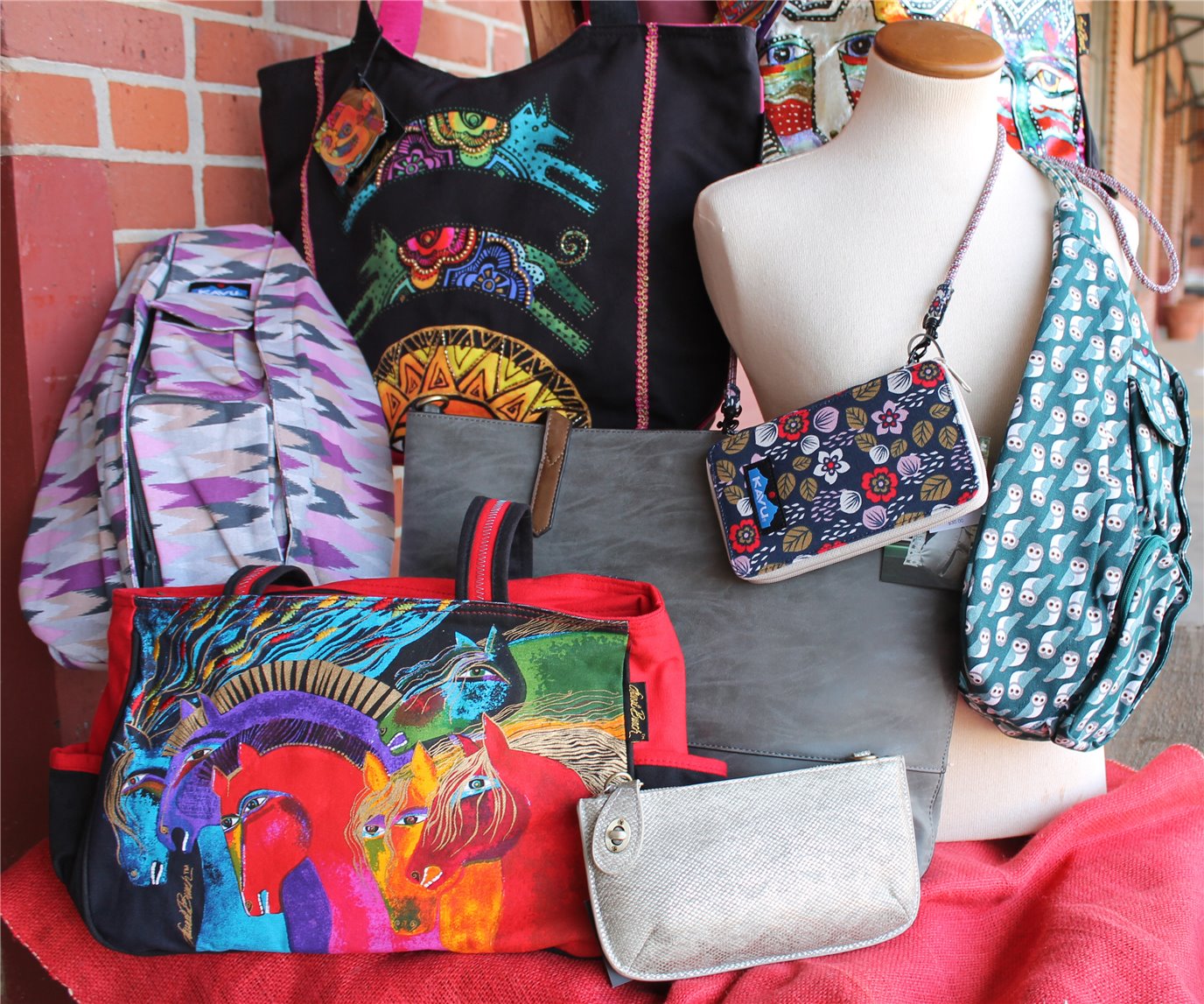 Handbags & Totes
Discover a bag to fit your personal style from P. C. Fallon's Handbag and Tote Collection. Joy Susan's chic vegan leather hobo bags, backpacks, and totes are ultra-soft with lots of bonus organization. Kavu's day packs, rope sling bags, crossbody bags, and wallets bring fun and adventure into your daily life. You will love the soft, comfortable style of Bella Taylor's classic quilted bags, totes, and wallets. Mona B. is your source for earth-friendly, upcycled bags, made from retired canvas and vintage hardware for a look that is uniquely yours. Laurel Burch handbags, cosmetic bags, and totes bring to life the imaginative, colorful expression of our favorite furry friends.
---
Sophisticated vegan leather handbags to everyday cross-body bags and accessories, P.C. Fallon has a large selection of handbags and totes. We are proud to offer a variety of top quality products that fit a large variety of everyday and travel needs.

Discover the expressive, colorful artwork of beloved folk artist, Laurel Burch, and find ready-to-go style from Kavu, a brand built on fun adventure. Cotton quilted bags in popular colors and plaids from Bella Taylor provide comfort and style, while Joy Susan creates beautiful bags from vegan leather that are almost impossible to distinguish from leather. Mona B. is earth friendly by using up-cycled canvas and tarp to create a unique, vintage look. Whatever you're looking for, P.C. Fallon Co. has a bag that's perfect for you. And, as always, orders over $89 ship for free.