July Sale Going on Now! Take advantage of some of the lowest prices of the year.
Free Shipping on orders over $89.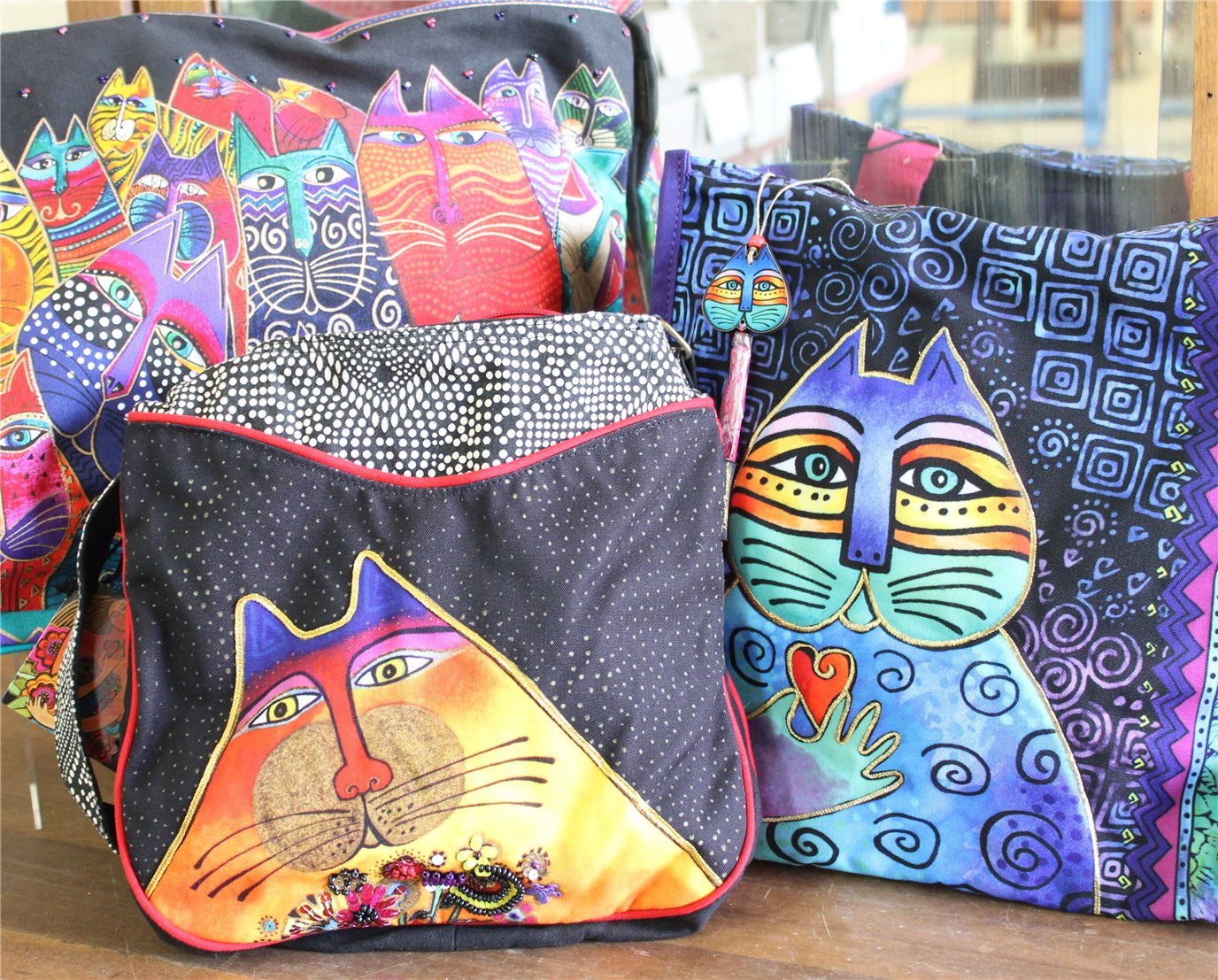 Laurel Burch
Laurel Burch, a self-taught folk artist, developed a style interpreting the world around her using bold lines and explosive color from her seemingly unlimited imagination. Laurel Burch began her art career in San Francisco, creating paintings, metal art, and jewelry that expressed her connection with living things. Her artistic ability transforms the ordinary into something enchanting and beautiful. Whether it's the garden, the sky, the ocean, or the cats and dogs that we love so much, Laurel Burch captures the wonder and happiness that is there. Laurel Burch (1945-2007) leaves a legacy of joyful art that is loved by so many. Her original art now finds new life in everyday practical items: totes, handbags, crossbody bags, small purses, cosmetic bags, and coin purses.