Use Coupon Code ARCH10 for 10% off Archipelago Items on Orders over $50
Offer expires 10/7/2020. Apply coupon at checkout.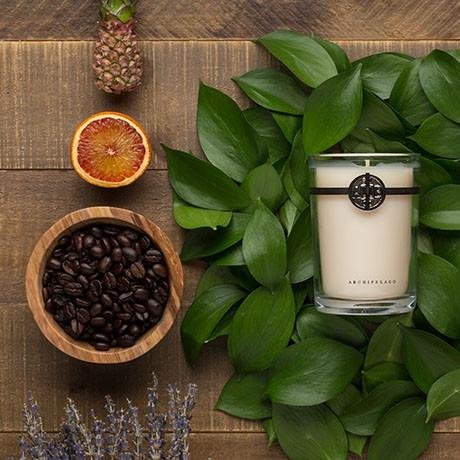 Soy Candles
Set the mood in your home with wonderfully fragrant, clean-burning
Archipelago Soy candles
. Made in the USA with natural, highly aromatic ingredients, Archipelago hand-poured candles are manufactured to the highest standards. With sophisticated and imaginative blends of essential oils and botanicals, Archipelago sets the standard for aromatherapy that will relax, rejuvenate and refresh you. All Archipelago Botanicals products meet the state California's clean air standards. Soy candles are made from renewable soybean oil, whereas most other candle manufacturers use paraffin that comes from crude oil. Soy based candles burn much cleaner and longer than paraffin-based candles. All Archipelago candles use a lead free wick. These soy candles come in a wonderful selection of sophisticated and imaginative fragrances. Try an Archipelago candle today and you will love it!
(Click here if you are looking for Archipelago Bath & Body items.)