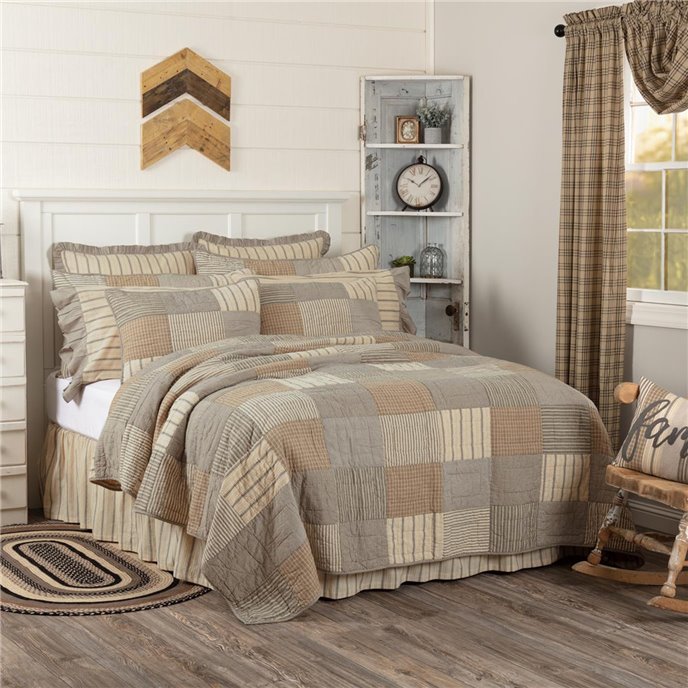 Carrington Lux King Quilt
Ready to Buy?
Carrington features a carpenter's star quilt design in an enchanted collection of fabrics in star trellis, stylized vines, and a simple stripe. The patterns work so well together sharing in common the colors of bold black and creamy off-white throughout. The black star trellis fabric is repeated on the reverse of the quilt. Quality quilted construction. Has a manufacturer's lifetime warranty. Machine washable on gentle. 100% cotton. Lux king size 120" x 105" quilt. Made by Park Designs. Manufacturer's UPC code is 762242365384.
Dimensions: 1 King Lux 120" x 105" quilt
Looking for similar or related items?
Try one of these related categories:
Have a Question?
Do you have a quick question for us? Can't find what you're looking for? Fill out the simple form below and we'll send you a response as soon as possible.